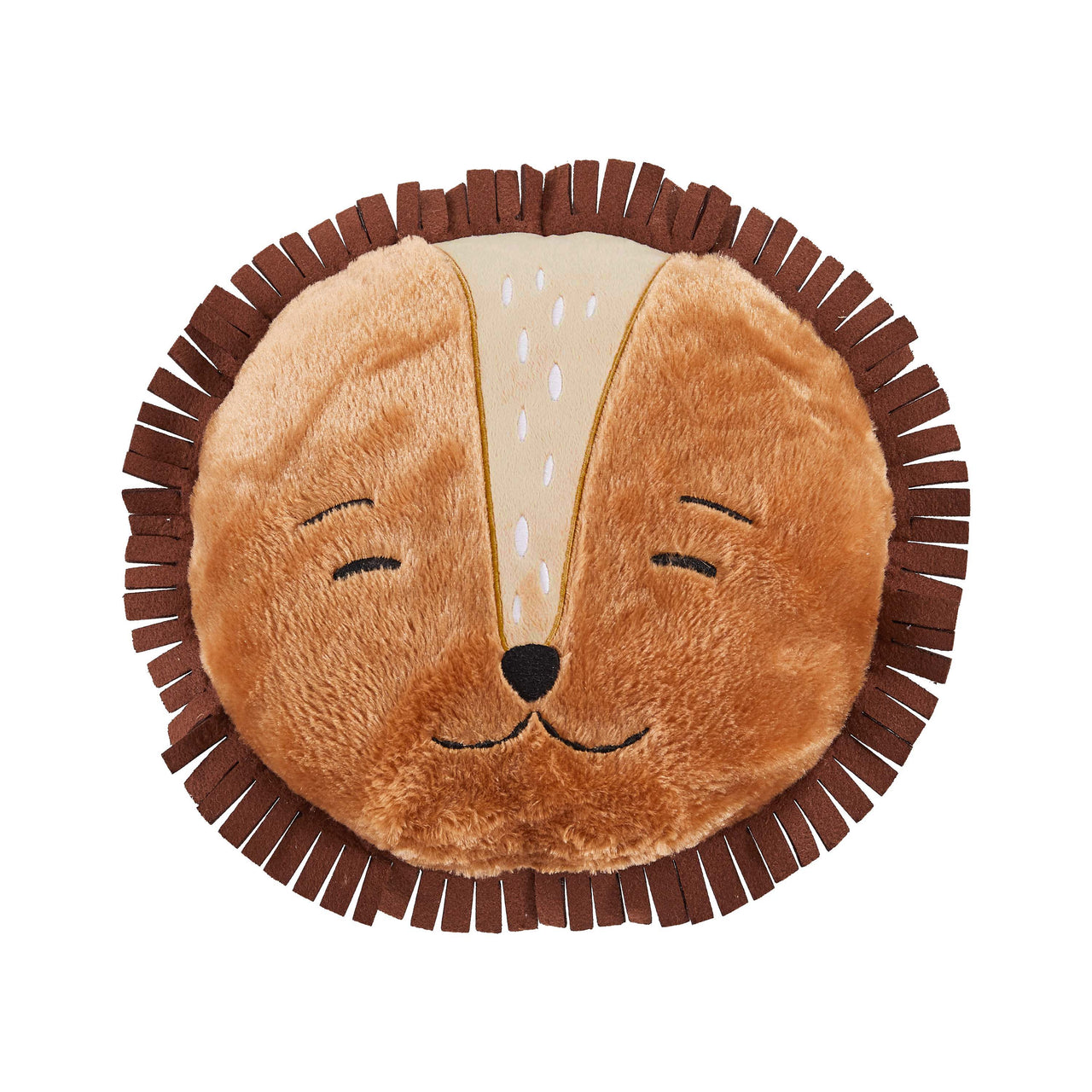 The fun brown, taupe and black design on the Zuma Lion Pillow is a lively complement to the Zuma collection by Levtex Baby. This pillow is inspired by a playful lion adventure and is a soft, plush lion face with embroidered features with a felt mane. The cozy comfort and support offered by this gorgeous pillow makes it ideal for cuddling!
FEATURES
LEVTEX BABY ZUMA : A beautiful addiiton to any baby nursery, the Zuma decorative pillow adds a finishing touch to your nursery. Not for use in the crib, it is the perfect accessory for your favorite nursing chair. As your baby transitions into their big kid bed, it will become the perfect snuggle companion.
GENDER NEUTRAL BABY ACCESSORIES: The brown, taupe and black color palette of the Zuma decorative pillow makes this, or any of the nursery accessories that coordinate with the Levtex Baby Zuma collection, the perfect baby shower gift or accent for a new nursery.
MADE WITH BABY IN MIND: At Levtex, our range of baby accessories are made with your baby in mind. This decorative pillow is no exception. It is designed to tansform your nursery into a magical baby haven."
ADORABLE JUNGLE THEME: You will think you are out on a whimsical safari surounded by cute jungle creatures with our adorable jungle animals look. This beautiful decorative pillow completes your Levtex Baby Zuma baby's room.
COORDINATE YOUR BABY NURSERY DECOR: The Zuma Crib Bedding Collection fills the nursery with a neutral jungle adventure. Coordinate baby's room with other items from the Baby Zuma range including the 4 piece bedding set, fitted sheets, changing pad cover, fuzzy blanket, rail guard, play mat, mobile, pillow and wall decal.