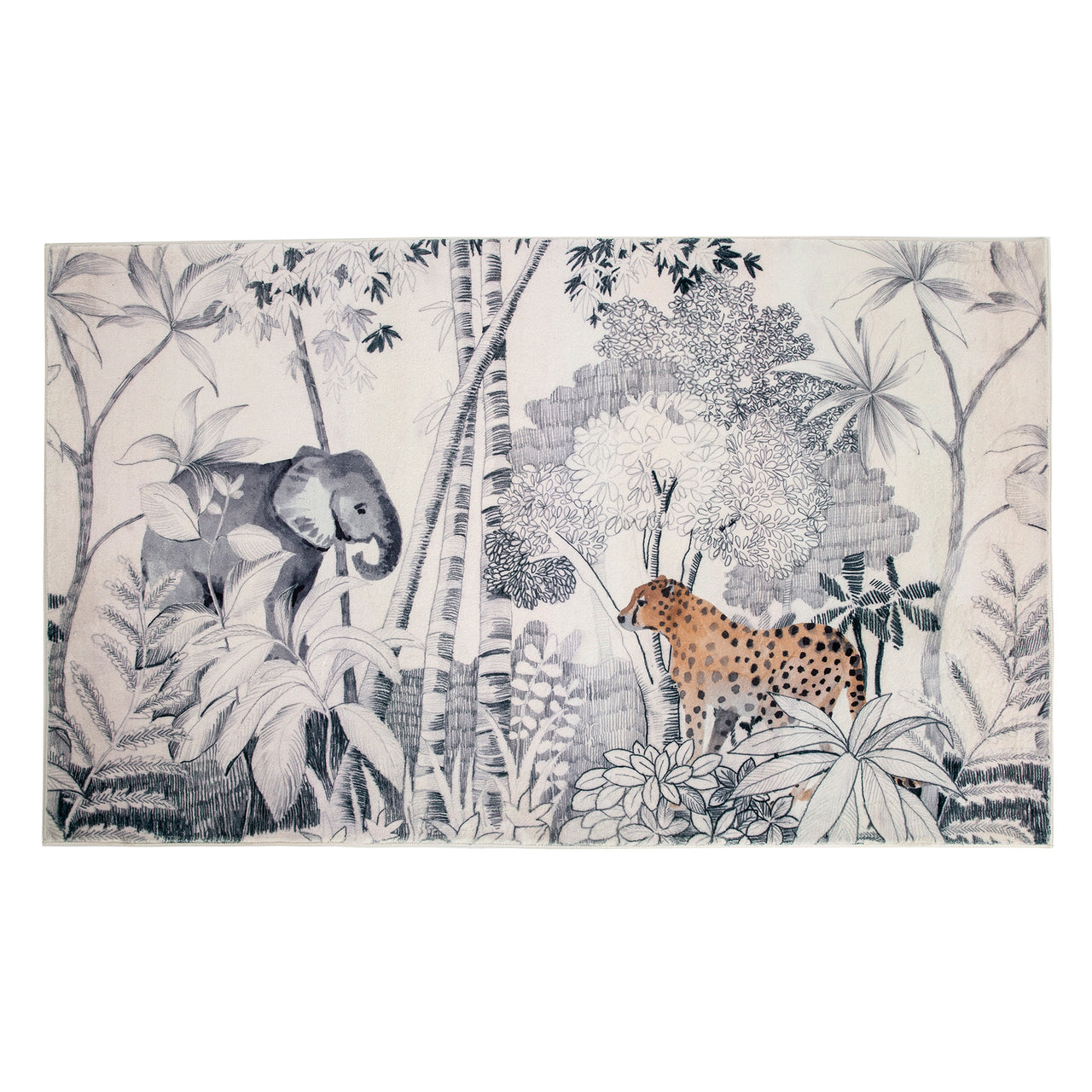 The Magnolia Floral rug complements the Magnolia bedding collection but can be used to accessorize any room in your home. 
This rug features dramatic large-scale flowers in multiple colors, surrounded by green leaves on a soft cream ground, and will complement so many design choices.
One of our most popular collections, Magnolia is inspired by a beautiful country garden. The rug is the perfect accessory for any living room, dining room, den, bedroom, playroom, or family room. Made from 100% Polyester, the rug is easy to care for.
  Sized Available in two sizes, this rug is the perfect size for a small room, or as an accent piece.