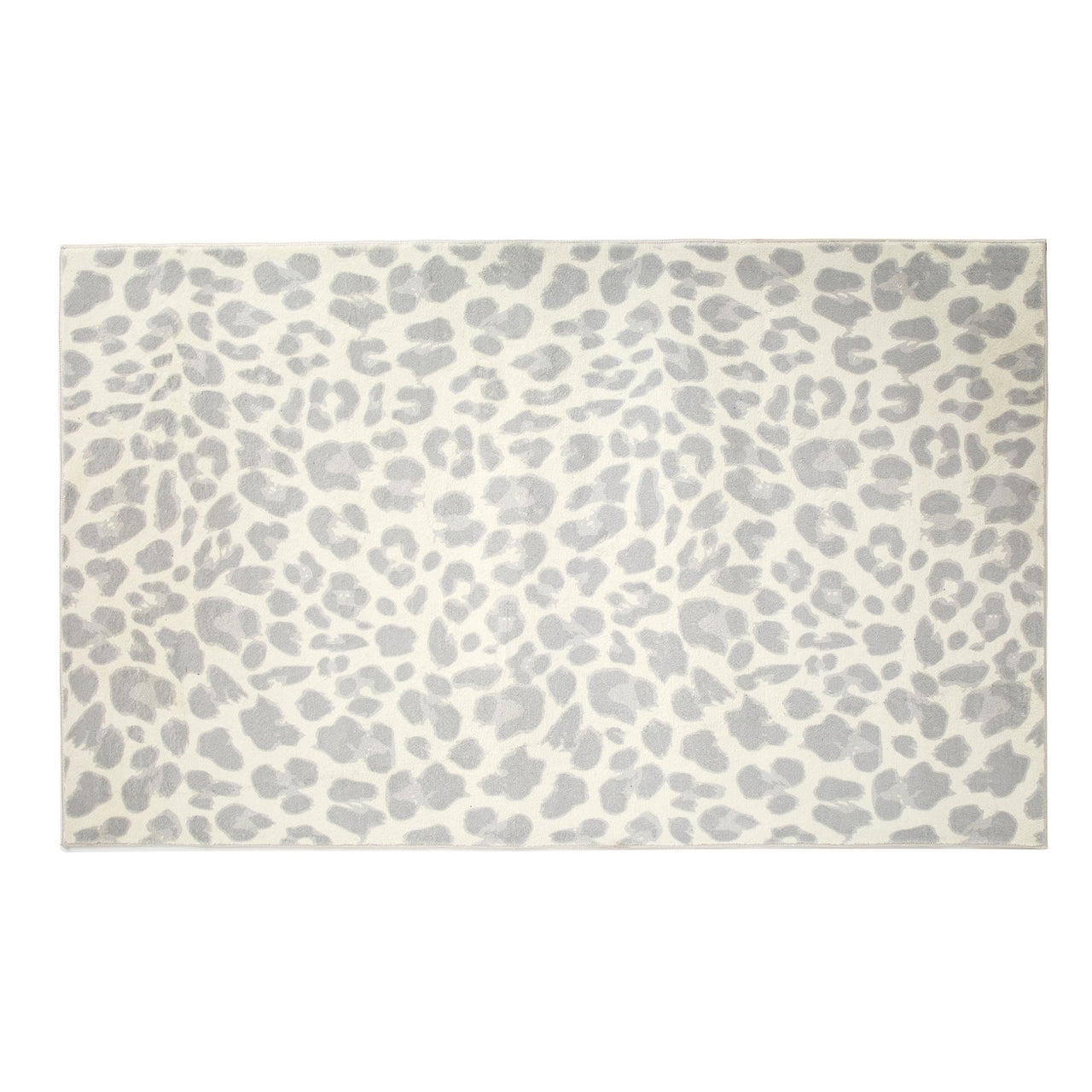 The Leopard rug complements the Leopard bedding collection but can be used to accessorize any room in your home. 
This rug features leopard skin patterning in shades of grey on a soft cream pile and will complement so many design choices.
One of our most popular collections, Leopard is inspired by designer handbags and fashion trends. The rug is the perfect accessory for any living room, dining room, den, bedroom, playroom or family room. Made from 100% Polyester, the rug is easy to care for.
  Available in two sizes, this rug is the perfect size for almost any room, or to define a space in a larger room.