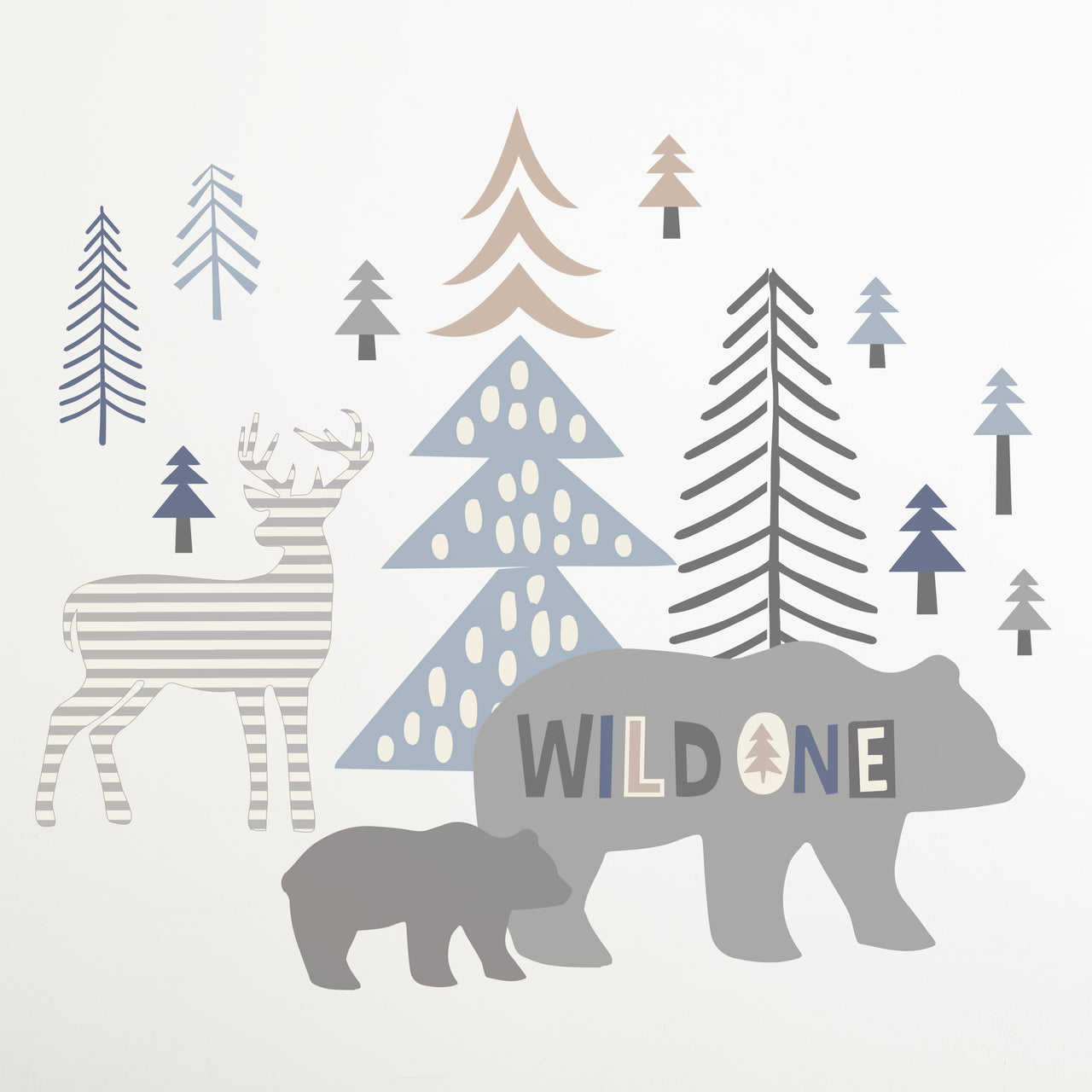 This collection is sold as a set, with matchback items sold separately.
The Levtex Baby Logan Wall Decal is an adorable accent to the nursery. Inspired by an adventurous scene of bears and trees, the Logan Wall Decal features a mama bear, her cub, majestic trees and a friendly deer. This item perfectly complements the other items in the Levtex Baby Logan Collection, enjoy for years to come!/span>
FEATURES
LEVTEX BABY LOGAN : A beautiful accessory for any baby nursery, the Logan wall decal allows you to create your own scene, including a mama bear, her cub, majestic trees and a friendly deer. Sure to immediately transform your nursery!
LITTLE BOY BABY ACCESSORIES: The grey, taupe, navy and blue color palette of the Logan wall decal makes this, or any of the nursery accessories that coordinate with the Levtex Baby Logan collection, the perfect baby shower gift or accent for a new nursery.
MADE WITH BABY IN MIND: At Levtex, our range of baby accessories are made with your baby in mind. This wall decal is no exception. It is designed to tansform your nursery into a magical baby haven."
ADORABLE WILDERNESS LODGE THEME: You will think you are a fun mountain adventure with an array of wildlife of deer, bears and moose with our adorable wilderness wildlife look. This beautiful wall decal completes your Levtex Baby Logan baby's room.
COORDINATE YOUR BABY NURSERY DECOR: The Logan Crib Bedding Collection fills the nursery with an adventurous scene of bears and trees. Coordinate baby's room with other items from the Baby Logan range including the 5 piece bedding set, fitted sheets, changing pad cover, fuzzy blanket, rail guard, mobile and hamper.